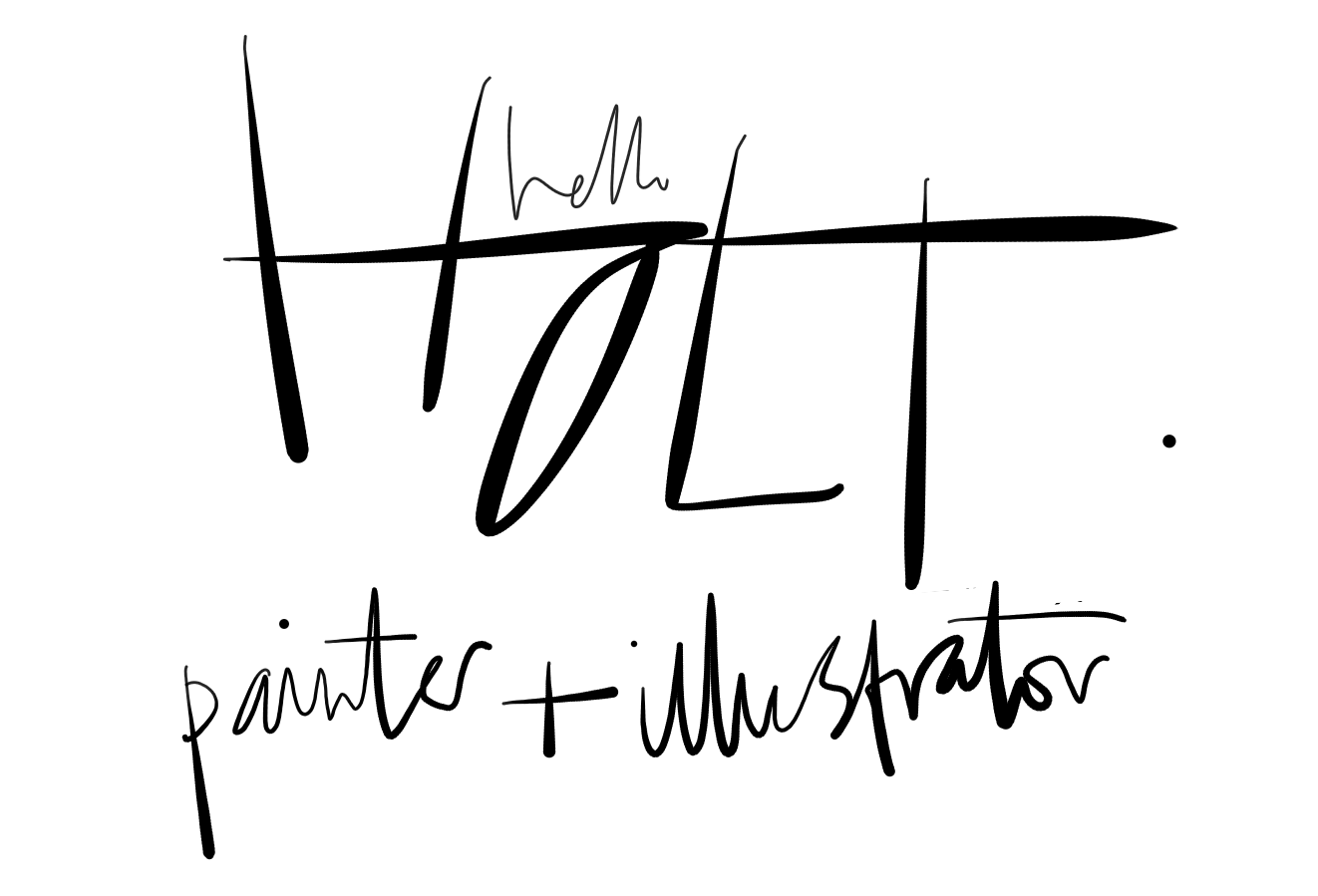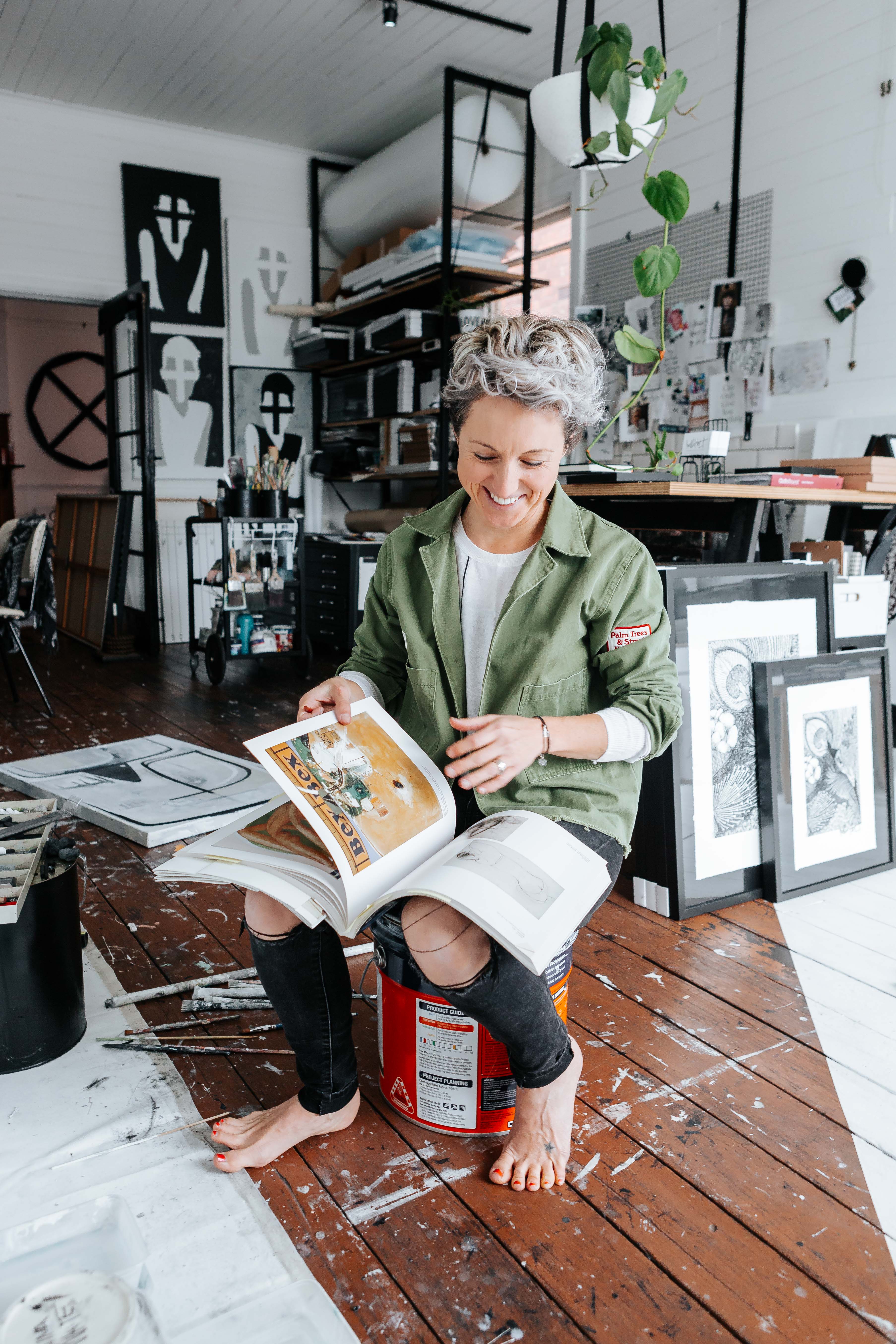 "I create artworks that bring imagination to life, weaving in symbols, stories and memories that result in a deep connection between the final piece and its new owner."
Kristy is a celebrated Newcastle artist best known for her large-scale monochromatic 'industrial chic' artworks that have made a striking impression on buyers for both residential and commercial spaces. HOLT's continuous line portraits on paper have won great popularity among buyers of all ages and backgrounds; from interior designers, to art collectors, to the gen Y crowds making their first original art purchase.
Playing with paint and charcoal on canvas remains her passion, despite a broad repertoire that displays mastery of traditional art practice, graphic design and interior styling. She fuses the figurative with the abstract, bringing depth and meaning by superimposing patterns, motifs and graphics in the final stages of the creative process.
Location shot: Mayfield East Studio.

As a recognised and celebrated Newcastle artist, HOLT. has been an invited entrant to, winner of, and finalist in a number of prestigious art competitions.

HOLT original artworks are created with depth and meaning….. A distinct, tailored approach is offered to introduce custom designed original art into your home.

"It has been an absolute pleasure dealing with HelloHOLT and I cannot recommend this wonderful artist enough. I would certainly suggest if you are looking for a unique, beautiful piece of art for your home purchasing a HelloHOLT would not disappoint!!" – Caitlin (House on Beach Road)
We were recently very honoured to become the owners of a HelloHOLT artwork. We had admired our artwork, which was on display in King Street, for quite some time before contacting the artist regarding purchasing 'Hungry for More'. This initial contact was the start of a beautiful experience and an amazing connection for my husband and I, with the extremely talented HelloHOLT! – Liz and Paul Edden (Cooks Hill)
After promising it to myself for some time I purchased my first HelloHOLT late last year to celebrate finishing my Colour Design Diploma. My purchase was the very lovely print 'I Spy With My Peacock Eye' which arrived beautifully packed with the nicest of personal messages inside, everything from ordering to delivery was a wonderful experience. It is a very special piece of art that always makes me smile 🙂 – Kyla Shelley (Bella Living, Sydney)